SEO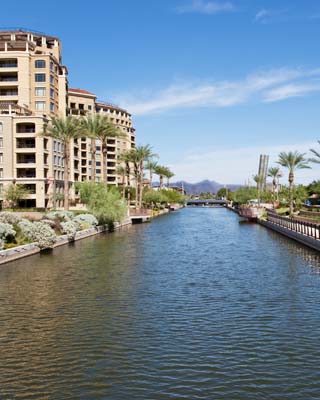 When it comes to SEO, Scottsdale businesses need a company that doesn't just work for them, but with them. Understanding a clients needs, aspirations, and consumer base creates the foundation for an SEO campaign that propels growth. At Effective Web Solutions we work closely with our clients, creating a personalized, unified, and unique search engine optimized web presence that turns consumers into customers.
That's because to create effective SEO, Scottsdale marketing companies can't approach it with a cookie-cutter. Online rankings are determined by more than 200 factors that all need to work in unison for a business to succeed. These also change whenever a search engine updates their search algorithms. A company that cannot adapt and doesn't continually refine their processes will hurt their clients rankings. This is especially true if they've been using maladaptive "black hat" SEO practices for short term gains. These can backfire spectacularly, causing the kinds of penalties that sink a website. That's why at EWS, we do honest SEO.
Search Engine Optimization You can Trust
We know SEO. We've helped local companies to grow, adding services and site expansions that helped them keep up with the growing demands of the business. Our SEO services work with companies, helping them to gain the business required for expansion, and expanding to gain them more business. Our tactics allow us to remain confident in our work, even when algorithm changes are right around the corner. This is because we write fresh, original content for every site page, create carefully and thoroughly optimized sites, and utilize every available option to increase the local authority of our client's sites.
With our hand crafted SEO, Scottsdale consumers respond to our clients online presence. Not only do we rank highly for the service key terms our customers want most, we create everything with conversion in mind. This increases the rate at which searching consumers click on our websites and contact our clients for more information and services. We can even help our clients to enter into new markets or successfully roll out new services with local SEO.
Do more for your business with our SEO Scottsdale Services
Greatly increase your traffic online.
Increase search rankings on major search engines.
Improve website functionality and navigation.
Break into new territories with targeted local SEO.
Compete digitally against nationally known brands.
Improve consumer click-through rates and conversions.


With Scottsdale SEO you can reach your businesses true potential. Our designers work with you to create a website that sets you apart from the competition and creates strong branding that consumers identify with. Our writers create wholly original text that informs and calls to action consumers respond to that increase conversion. We have several teams who work behind the scenes, using tactics that increase your site rankings, create targeted ad campaigns, and even grow your online reputation.
Without a strong online presence your company isn't reaching it's full potential. Let our SEO and marketing experts show you what a difference your online rankings can make in your bottom line. Call (480) 620-8941 or Contact Us for SEO in Scottsdale today.
Just some of the industries we work with:
Attorney Internet Marketing
Auto Repair Internet Marketing
Chiropractor Internet Marketing
Pest Control Internet Marketing