SEO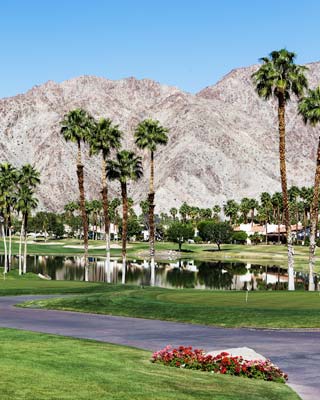 When it comes to SEO, Palm Springs business owners understand that a full marketplace means every move matters. At Effective Web Solutions every move we make is customized for your business, so that you get the most favorable results possible. Search engine optimization is so much more than just your website. With our high standards, you can increase online rankings, customer click-through rate, and expand your business.
In an ever moving digital landscape, where a simple algorithm update can radically change the rules overnight, you want Palm Springs SEO services from a trustworthy digital marketing company. We use ethical tactics and strategies to achieve the highest ranking for our clients. These methods get results without putting your online presences and site at risk from a Google update that patches "loopholes" dishonest companies frequently use for short sighted gains. With industry and business specific keyterm research, we can attain rankings for beneficial terms that allow our clients to convert customers searching for their most profitable services.
Search engine optimization delivers long range business benefits.
Increase internet traffic to your website.
Improve search engine rankings across platforms.
Customers can locate your company when they need it.
Gain an online foothold in additional areas of operation.
Coveted mobile customers convert using local SEO.
Increase customer trust by building your brand.
SEO customized for your individual business
For SEO, Palm Springs consumers respond to localized optimization. That's why we work beside our clients to from the start. Strategizing takes place across departments before any SEO plan is executed. This provides a framework that allows teams to work in-tandem and independently for the clients best interest. Cohesive SEO services get better results, and our SEO in Palm Springs involves multiple services that include:
Web Design – To achieve great SEO, Palm Springs businesses need to be have a strong website. That means a great design that's scalable and mobile ready, personalized branding that makes an impression, and a perfectly and rigorously optimized back-end. We provide our clients with this and more, creating memorable sites that work to convert consumers into customers at every stage.
Hosting – Without reliable hosting, you never know when your site will be up. Many large hosting companies suffer from oversharing resources and automated customer service. When you host with us you get more up-time, less downtime, and access to your website hosting administrator when you need them.
Writing – The last thing a company should have is "fill-in-the-blank" form written webpages, but many industry specific SEO companies and others cut corners by re-using writing. All of our writing is 100% original, researched for your specific business and written for you. This improves rankings, consumer trust, and usability.
PPC – When a PPC campaign is carried out properly it can help you break into new markets, reach new customers, and stay in budget. To achieve this it has to be managed by hand, by a specialist. We personally manage all our PPC campaigns, structuring them to provide the most benefit at the lowest cost.

Get complete SEO Palm Springs services that make a difference!
The quality of your SEO determines where your pages rank. This online real estate is so important, and the great thing about local SEO is that it lets you compete with national companies. Careful keyterm and location choices can quickly have you outranking major competitors. That's why we customize everything for you. High quality web design, detailed research, and customized service make our SEO company your local trusted authority for SEO in Palm Springs.
Call (888) 400-4002 or Contact Us today, and find out how personalized SEO can change your business for the better.

Other Services Include:
Just some of the industries we work with: