SEO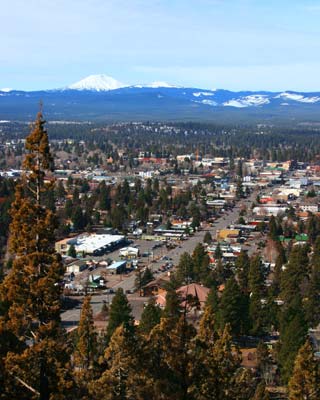 When it comes to SEO, Bend business owners need a customized solution that isn't just created for their industry, but created for their company. Search engine optimization can do so much for your business, increasing your rankings, click-through rate, and much more. At Effective Web Solutions we specialize in SEO services that grow and enhance your business.
In an ever changing landscape it's important to have an honest SEO company in Bend that stays on the cutting edge of the industry. Our SEO strategies are revised to provide the best rankings for customers as Google algorithms changes. We only employ white hat, ethical strategies that never put your website at risk of being penalized. If customers can't find your business online due to poor rankings on the search engine results pages (SERPS) then you're losing business to those who are. Advanced keyterm research allows us to target the most relevant services and products to your consumer base, ensuring high visibility and targeted conversions.
Search engine optimization provides long term business benefits.
Increase your physical and digital traffic.
Reach customers at the moment they need your services.
Develop brand association and awareness.
Successfully enter new marketing territories.
Convert coveted mobile consumers into sales.
Increase online customer engagement.
Your personalized SEO Company
For SEO, Bend consumers respond best to a localized approach. This is achieved by a careful analysis of your business and industry. We'll perform a wide array of research before beginning, identifying suitable keyterms that are consistently searched and provide ranking and conversion opportunities. We have a team of experts who work intelligently on your behalf, every step of the way.
Web designers perform a variety of SEO enhancements that increase user engagement while improving your sites ability to rank. Writing is designed to inform and spur your customers to action. Our citations team builds valuable back-links that increase the authority of your sites individual pages and as a whole. At EWS, every one of our SEO Bend services are utilized at varying points to ensure you have the best opportunity to rank well on a number of different search engines.


Get complete SEO Bend services that make a difference!
Your online real estate can have a major effect on your overall business. This can be positive or negative, but unlike physical real estate, your online positioning is determined by more than 200 factors, many of which are within our control. Our SEO Bend services makes sure every known variable that we can control is in your websites favor. We're experts when it comes to local SEO, and that means that no matter what size your business is, you can compete with multi-national businesses and get better digital real estate.
Our best practices seek to rank clients for a wide range of targeted terms in locations both big and small. Our detailed, client based approach ensures every piece in place. Technical factors are executed with precision, and variables factors like citations and keyword research are performed with the highest quality sources. This allows our SEO team to function seamlessly, working together for the good of the client.
No matter how your company is doing, SEO can improve rankings and increase sales. Call (888) 400-4002 or Contact Us for SEO in Bend today.

Other Services Include:
Just some of the industries we work with: