SEM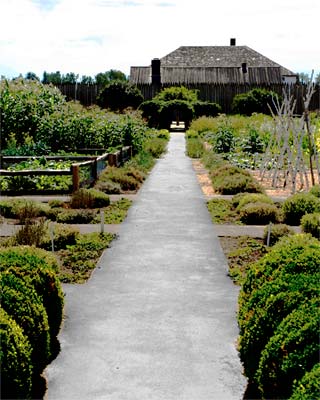 Search engine marketing (SEM) can provide an incredible boost to your business. Paid ads at the top of the search engine results are called pay-per-click (PPC) ads. They gives businesses the ability to bypass organic search rankings. Because a PPC ad displays at the top of a search results page, potential customers will see it first. Ads are tailored to the individual customer and compel them to call, contact, or visit your website.
At Effective Web Solutions we work intelligently to create customized search engine marketing campaigns that target the most valuable customers for our clients. These can provide a host of benefits that include an immediate increase in business for new or existing services. For any business seeking to expand its client base with strong, local leads, PPC is a must.
How does PPC work?
Major search engines like Google and Bing show Sponsored Ads at the top of a users search results. These ads are determined by the managers of PPC campaigns. Effective managers place targeted ads that are specific to your company's users. These will show up when a certain keyterm or phrase is entered, or even when something is omitted. Robust ad placement settings allow for a wide range of determinations that lead to success or failure depending on the skills of the person managing them.
Our formidable marketing campaign specialists have experience using a wide array of software settings for targeted placement. They are trained and seasoned with all facets of campaign management. This includes ad creation, CTA's, user targeting, keyword/phrase choice and much more. Studies show that effective PPC advertising often achieves a 50% or greater conversion over organic listings.
SEM campaign benefits include:
Directly reach customers with targeted advertisements
Customize ads by phrase/location/search type.
Site rankings do not influence ad placement.
Campaigns are adjustable for on the fly changes.
We formulate, manage, and maintain your marketing campaign.
An individualized digital marketing campaign crafted for your business
An Internet ad campaign can help you increase sales, enter new markets, and much more-but only if it's managed properly. Pay-per-click advertising in Vancouver, WA is an investment, but it doesn't grow without help. Taking the needed time to skillfully execute SEM can mean the difference between a lost opportunity and a thriving campaign. The PPC specialists at EWS individually formulate and manage client campaigns. Scheduled checks and analysis ensure we meet pre-determined benchmarks and budget correctly for the greatest return.
PPC should not be automated. As the most popular search engine, we utilize Google Adwords PPC software more than any other. They do not have a stop option when a campaign budget is reached. Funds will refill at pre-determined intervals. This makes active SEM management a necessity. Settings dictate key terms, phrases, and other indicators that cause ads to appear. These all cost a different amount and it changes regularly. Without a trusted online marketing firm like EWS providing ad management you can easily end up paying more than you anticipated and reaping few rewards.

Pay-Per-Click PPC Vancouver, WA
Our PPC team carefully and constantly monitors all accounts. We make sure every one of our campaigns stays within budget, and work with clients to devise and revise marketing campaigns that target the consumers they want to engage with most. For the easiest path to an effective campaign, you want a PPC specialist with EWS.
Customers are shopping for your services right now, call (360) 450-5171 or Contact Us to make sure they find you.

Other Services Include:
Just some of the industries we work with: