SEM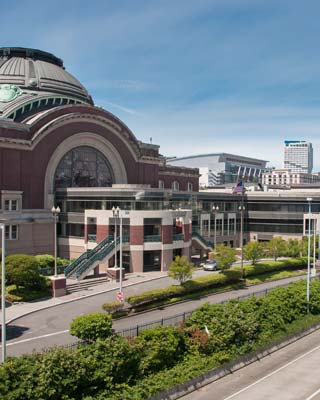 In order for a company to succeed, it has to reach customers. Search engine marketing (SEM) has grown over traditional print and media ads. With Pay-Per-Click (PPC) ads, companies bypass trying to rank organically. SEM, also called PPC, displays at the top of search results, and only when customers are actively searching for a business's services.
At Effective Web Solutions we create SEM campaigns that target your customer base, customized just for you. These can provide outstanding benefits that include an increase in brand awareness, immediate sales, and the acquisition of new clients. Whether you're firmly established or just starting out, take advantage of SEM or your competition will.
How does PPC work?
Some of the most popular search engines used by your customers like Bing and Google have built-in software for advertising. These allow skilled marketers to implement ad campaigns that target the way users search. Detailed settings can show a specific, customized ad when users search for specific keywords, phrases, and more.
Our PPC campaign managers use their experience to formulate business specific, unique campaigns that target high converting users. Studies show that against organic listings (Listings that are dependent on rankings), on average a 50% higher conversion was achieved with PPC advertising. Because these ads are tailored to the individual customer and appear at the top of the page, potential customers always see them first.
SEM campaign benefits include:
Higher rate of conversion than organic results.
Customize ads by search type/location/phrase.
PPC ads are placed independent of rankings.
Adjustable ad campaigns make for targeted placement.
We create, manage, and maintain your entire campaign.

A unique ad campaign created for your business
An digital ad campaign can help your business increase yearly sales, break into new markets, and more-but only if it's managed with the dedication and care it requires. Pay-per-click advertising is an investment, but it doesn't mature by itself. Time, skill, and experience can mean the difference between a thriving PPC campaign and one that proves costly and ineffective. The SEM specialists at EWS individually create and manage campaigns for our clients. We perform regularly scheduled checks, ensuring we meet client benchmarks and effective budgeting yields the greatest returns.
PPC should not be automated. Google Adwords, the most widely used and popular program, doesn't stop because your budget is reached. This means it requires constant monitoring. When an account depletes its funds, it automatically refills at a pre-established amount without intervention. Since varying terms, phrases, and settings all carry a different cost, without a trusted marketing firm like EWS performing your ad management you may end up paying for ads without enjoying the benefits.
Our PPC specialists carefully and rigidly monitor all accounts. We make sure every one of our clients stays within budget, and work with them to create and revise campaigns that target the customers they want to engage with most. When you want an easy, reliable, and effective campaign, you want a the specialist at EWS.
Customers are seeking your services right now, call (253) 426-3838 or Contact Us for to make sure they find you.

Other Services Include:
Just some of the industries we work with: