SEM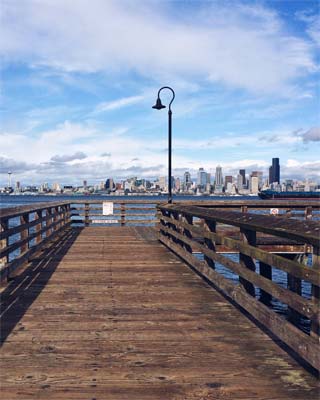 Successful companies reach customers. Traditional methods have been replaced by online marketing, but for many businesses it can be difficult to rank if they are just establishing their online presence or do not utilize SEO. With search engine marketing (SEM)—also known as pay-per-click (PPC)—businesses can bypass ranking efforts, placing ads at the very top of search results that only appear when customers are looking for their services.
At Effective Web Solutions we specialize in creating targeted SEM campaigns customized for your business. These can provide incredible benefits that include new client acquisition, increased brand awareness, and immediate sales whether you're just starting out or firmly established. If you don't take advantage of PPC, your competitors will.
How does PPC work?
The search engines that you and your customer base use everyday like Google and Bing have in-built advertising software. These allow experienced marketers to create campaigns based around how users search. Robust settings can show your ad when certain keywords are searched for, related phrases are entered, and much more.
Our SEM campaign managers are highly skilled at formulating unique, business specific campaigns that target the users most likely to convert into sales. Studies have shown that compared to organic listings (Listings dependent on your ranking), SEM advertising can yield a 50% higher conversion rate on average. This is because SEM ads always appear at the top of the search results, so potential customers view them first.
SEM campaign benefits include:
Improved rate of conversion over organic results.
Customized ads appear based on user search terms/phrases.
Reach customers independent of site/page rankings.
Ad campaigns can be adjusted based on trends/seasons.
We manage it all, leaving you free to engage with new customers.

A unique ad campaign customized for your business
A ppc campaign can do wonders for your business, but in order to achieve the intended results it must be carefully and frequently managed. Pay per click advertising in Seattle is not something you can set up and leave alone. Experience, skill, and time mean the difference between a successful PPC campaign and one that leaves you over budget with nothing to show for it. The PPC Seattle specialists at EWS personally create and curate campaigns for every one of our clients. We frequently check them, ensuring benchmarks are met and budgets yield marked returns.
SEM should not be automated. Google Adwords, the most popular and widely used PPC system, does not feature a budget cut-off. Constant monitoring is required because when an account runs out of funds it simply refills at the specified amount. Since different phrases, terms, and settings all cost varying amounts, without professional ad management from a trusted marketing company like EWS you'll incur all the cost without any of the benefits.
Our PPC specialists will personally monitor your account. You'll stay within budget and thanks to carefully considered analysis, we'll revise your campaign when necessary to keep your ads on the eyes of customers most likely to convert. When you want the most reliable, easiest way to achieve an effective PPC campaign, you want our PPC Seattle specialists on your team. When we handle your marketing, you get to focus on new customers.
Customers are searching for your service right now, call (253) 426-3838 or Contact Us to capture them with SEM.

Other Services Include:
Just some of the industries we work with: