SEM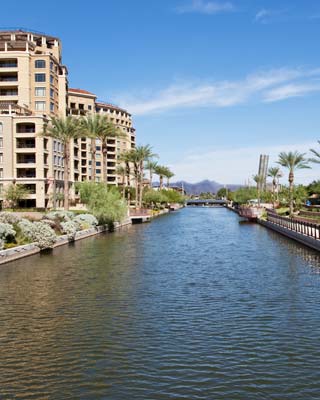 When you want to immediately reach primed customers, there's nothing better than search engine markeing (SEM) also called Pay-Per-Click (PPC). These campaigns reach customers who are actively inquiring about your services when they need them most. When it comes to SEM, Scottsdale customers convert. An PPC campaign places targeted ads at the top of search results, directly marketing to customers based on a variety of parameters like key terms, associations, and phrases. A properly executed campaign can increase your business revenue by reaching new customers.
Effective Web Solutions is your trusted local provider for SEM  management. Whether you've just opened your doors or your company spans generations, PPC provides an impressive ROI by increasing your company's reach and propelling profits forward.
What are the benefits of SEM?
Studies indicate that a SEM campaign can raise conversion by as high as 50% versus organic search results alone. That impressive figure directly correlates to an increase in sales and phone calls entirely due to SEM. Our specialists formulate campaigns that are specifically designed for your growth and business needs. They provide the highest level of conversion by directly targeting interested customers. This is accomplished in a variety of ways.
A professional PPC campaign customized for your business
A PPC campaign can get your new business off to an incredible start or help your existing business to grow. It require a vigilant professional to achieve desirable results though. This is because a pay-per-click advertising campaigns cannot be hands-off. Proper campaign creation and management takes skill and time. Getting the best results requires experience and knowledge. The PPC specialists at EWS have the proficiency and expertise required to run a prosperous ad campaign. Without a specialist at the helm, budgets can quickly deplete without positive results. Our team keeps you in budget and on target.
PPC should never be automated. Some of the most popular programs, like Google AdWords, do not support funding caps. Constant monitoring by an expert is required to affect a positive ROI without exhausting funds. Without monitoring, once an account is exhausted it auto-refills. This can be a financial nightmare for business owners who try to do it themselves or hire amateur PPC  managers.
Our specialists carefully monitor every account. That keeps accounts within budget. Constant analysis and revisions ensure that targeted ads are being seen by the customers who are most likely to convert. Continual adjustments to settings that dictate when ads appear keep your campaign profitable and results in high conversions. This frees you up to focus on what's important, new customers and business expansion.

SEM campaign benefits include:
Reach converting customers with targeted ads.
Ad placement is independent of site rankings.
We manage budgetary concerns so you don't have to.
Constant analysis allows us to improve campaign performance.
Target for specific service or broad category customers.
PPC campaigns are just a slice of the online marketing services we offer. Combining services allows us to create comprehensive and far reaching marketing campaigns for clients. Other services include reputation management, remarketing, social media, and more. We're excited to help your company achieve the growth, gains, and customer expansion you want.
Realize the full potential of your business and call (480) 620-8941 or Contact Us for PPC in Scottsdale today.

Other Services Include:
Just some of the industries we work with: