SEM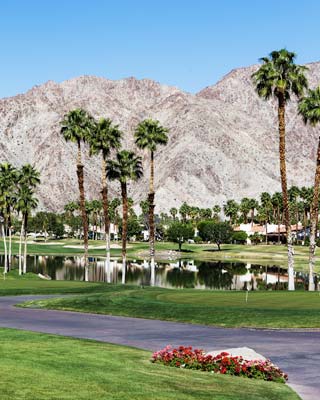 If you aren't utilizing search engine marketing (SEM), you're missing out. SEM targets customers based on what they are currently searching for. That means you can reach customers that are looking for your services right now. Ads appear at the top of search engine result pages like Google and Bing in the "Sponsored Links" advert section, and can cost effectively increase your business and customer base.
At Effective Web Solutions we specialize in creating and managing customized pay-per-click (PPC) campaigns for a diverse range of industries. Whether you're an established business or just starting out, PPC in Palms Springs can take your business to the next level.
What are the benefits of SEM?
When it comes to PPC, Palm Springs customers can be incredibly responsive. Studies have shown a 50% greater chance of conversion resulting in a phone call or sale over an organic search listing in a Palm Springs PPC campaign. That's an incredible difference, and our specialists can help you reach the customers who are most likely to show interest in your services and convert into sales. We do this in a number of ways.
A professional SEM campaign customized for your business
It's not a simple process to create and manage an effective pay per click advertising campaign. Depending on the search engine there are stark differences between software options, guidelines, and parameter settings. These can mean the difference between a campaign that converts and a campaign that falls short. That's why every campaign is carefully managed and monitored individually.
Automation is not an options in SEM. Google Adwords does not allow for monetary caps. That means that when a program goes over budget, more money will be automatically added. Setting and forgetting can quickly cause an amateur campaign to go over budget. Without proper key term research, data analysis, and adjustment that same campaign could fail to see any benefit at all.
Our skilled specialists make sure that your campaign stays within budget, and we adjust it on the fly. This can also be a great way for you to go after a specific market when rolling out a new service.

Pay-Per-Click PPC campaign benefits include:
Directly market to customers currently looking for your service.
Appear at the top of search results in the "sponsored link" section.
Capture a range of customers based on carefully considered parameters.
Reach interested customers independent of page and site rankings.
Adjust campaigns to target new markets and improve effectiveness.
Stay within budget while converting potential customers into actual sales.
We frequently combine SEM with other SEO best practices to increase business in multiple fronts. Having the ability to unify your efforts in social media, remarketing, PPC and more with just one internet marketing company can help you create a cohesive and truly effective marketing campaign. This allows you to do what you do best knowing we're constantly analyzing, revising, and marketing to customers that will buy your services and grow your business.
When you're ready to elevate your business with effective SEM call (888) 400-4002 or Contact Us today.

Other Services Include:
Just some of the industries we work with: