SEM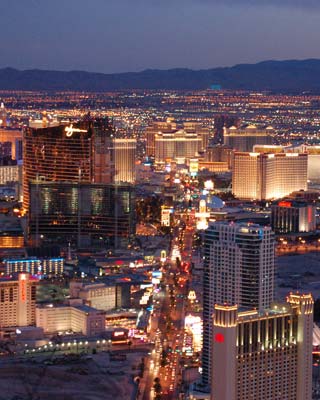 When you want targeted online sales that generate leads with customers looking for your products and services at this very moment, nothing performs better than search engine marketing (SEM)—also know as
 Pay-Per-Click (PPC)
advertising. Your ads appear in Google, Bing, Facebook, and other search engines' 
Sponsored Links
adverting sections. Users looking for your service will see it right when it matters most, at the top of the search results.
What are the benefits of SEM?
SEM is a fantastic way for newer businesses to generate leads and established companies new to internet marketing to get quick results. Studies have shown that online users clicking on a SEM campaign ad have a 50% greater likelihood of calling the associate company or buying one of their products than with organic results alone. At Effective Web Solutions we specialize in SEM and will identify target keywords and place ads for your business that convert potential customers into sales.
Your professionally managed SEM campaign can:
Provide direct marketing that attracts customers currently seeking your service.
Place "sponsored link" ads for your company that appear at the top of search result pages.
Capture customers currently searching for a wide range of your products and services.
Reach customers immediately, whether your site and pages are organically ranking or not.
Adjust campaigns on the fly to increase effectiveness and target varying markets
Convert customers to sales while ensuring your campaign stays within budget.
Creating a successful pay per click advertising campaign isn't easy. Every different search engine has unique guidelines, software, rules and parameters that must be carefully accounted for. That's why all of our SEM management is carried out by a select and carefully trained team of specialists. We'll manage your campaign on an individual basis. That's because automation just isn't an option. Top search engines like Google don't have stop options when a marketing budget is reached. Without careful monitoring a budget can balloon and a company's "automated PPC" can leave them with an inflated bill. Likewise, monitoring allows for metric evaluation and analysis. Changing the campaign when one ad proves more effective than another yields a greater return for our clients. This just isn't possible with a set it and forget it methodology.
Varying engines use different software, and our specialists are skilled at using all of them. Though PPC ad campaigns typically target the largest search engines, depending on the customer base other alternatives can provide a good return. We'll work closely with you to identify your needs, and ensure your advertising provides the most lucrative lead generation available.

Pay-Per-Click PPC
Our PPC efforts are often combined with other SEO best practices. This creates a unified front between our PPC team, social media gurus, remarketing experts, and more. A company like EWS can provide you with all the services you'll need at once. These often prove much more effective working in tandem, providing you with the growth you want and the business you need. Our ad campaign strategies are formulated individually, providing a targeted marketing solution that lets you focus on customers.
When you're ready to surpass the competition and take your business to the next level call (888) 400-4002 or Contact Us today to find out how we can put PPC advertising to work for you.

Other Services Include:
Just some of the industries we work with: