Reputation Management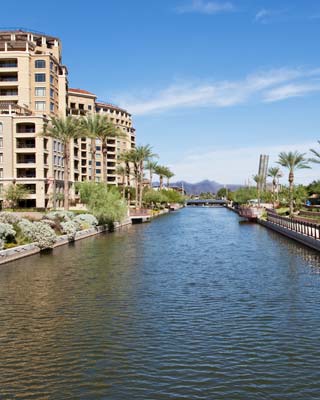 Your reputation is your livelihood. It can determine how easily your business handles difficult times, your effectiveness at breaking into new markets, and how customers view your business before gaining first hand knowledge of it. In today's digital marketplace, where a misunderstanding can lead to a damaging review, it can seem like your reputation is out of your hands. It doesn't have to stay that way. With reputation management in Scottsdale from Effective Web Soultions, we put your online reputation in your control. Our services increase the number of reviews clients receive, and is designed to enhance the rate of positive feedback. In the event of negative feedback, you can have a dialogue with and respond to the customer before their critique ever goes live.
What is Reputation Management?
Reputation management actually re-routes the review writing process into our system so that we can curate them beforehand. Using an incentive program increases the amount of reviews as well as positive reception of the services rendered. With polls indicating reviews for negative experiences are much more commonplace, you want to be able to respond beforehand. Our system allows businesses to directly address negative feedback before it goes live. This provides a rare opportunity to turn a negative review into a positive one.
Our reputation management Scottsdale services are designed to greatly increase the number of total respondents. With 88% of your consumer base checking online reviews to determine which company to use, more is better. Reputation management with EWS actually promotes positive feedback, increasing trust in your company before a consumer ever steps out the door.
Reputation Management Scottsdale services are integral for:
Gaining a greater number of positive reviews
Addressing negative reviews at the source
Growing consumer trust in your company and brand
Managing your reputation to improve online reach
Taking the reigns and control your online reputation
Becoming a favored local business in your industry
Reputation Management Benefits
Online reputation management Scottsdale services provide a host of business building benefits.
Promote the Positive – When it comes to reputation management, Scottsdale customers have increased their reviewing when our program is in place. Our program increases positive feedback in particular. By promoting positive reviews we increase consumer trust in your company.
Reward Reviewers – By rewarding reviewers when they leave reviews, our reputation management drastically increases the number of reviews clients receive. This increases the positive qualities of the feedback, and improves consumer perception of positive traits associated with our clients.
Mitigate the Negative – If you already have negative reviews, positive reviews can overshadow them. Our system also provides clients with the the ability to open a dialogue with consumers who leave negative feedback. This allows clients to remedy the situation outside of a public forum.
Star-Rating Search Results – Users who search for your services on Google may sometimes see stars below your URL if you have enough reviews. This reflects your rating whether positive or negative. We can help ensure this reflection is positive and increases your click-through rate.
More Stars, More Places – Google isn't the only platform we manage. We also curate reviews on Yelp, Facebook, and several others. This helps ensure a consistently positive image, so no matter how a customer locates your business, their impression will be a good one.


For professional reputation management in Scottsdale that protects and improves your online reputation locally and globally, call (480) 620-8941 or Contact Us today. Check out our Reviews on Google +.

Other Services Include:
Just some of the industries we work with: