Reputation Management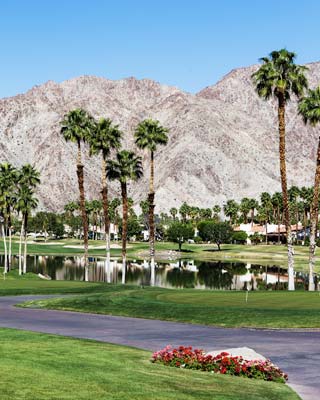 It can seem like the fate of your online reputation is outside of your hands, but that couldn't be further from the truth. At Effective Web Solutions we specialize in reputation management in Palm Springs. Our methods have been proven to help businesses in every industry get ahead of poor customer feedback. This is because our management system allows you to respond to a review before it becomes permanent. Using incentives, we also acquire significantly greater numbers of reviews for our clients than they received prior to reputation management.
What is Reputation Management?
Your online reputation is a consideration for many consumers. Studies show that as much as 88% of your customers may be looking at your online reviews before deciding to use your services. Since polls show reviewers are more likely to leave reviews after negative experiences, it's imperative you get ahead of, and manage these.
That's where we come in. Reputation management gives your business a competitive boost. Our reputation management Palm Springs services are designed to increase positive feedback. When you receive negative feedback our system actually allows you to converse directly with a customer before their review is made public. This provides you with the opportunity to remedy the situation and turn a negative into a positive. The sheer increase in positive review numbers for our clients who've chosen reputation management has been staggering. The more reviews you have that speak to the ability, customer service, and positive traits your business possesses, the greater the trust between you and online consumers.
Reputation Management Palm Springs services help you:
Garner more positive reviews across a variety of platforms
Respond to negative reviews before they impact business
Build consumer trust that increases click through rates
Proactively manage your reputation to increase visibility
Pass competitors who let fate determine their reputation
Help identify your business as a trusted local choice
Reputation Management Benefits
Online reputation management Palm Springs services provide our clients with benefits that include:
Promote the Positive – When it comes to reputation management, Palm Springs consumers have responded positively. These positive reviews can vastly outweigh and even overtake any negative feedback you gain or may already have. Every positive rating raises your businesses online esteem even further.
Reward Reviewers – Our incentive program ensures reviewers are rewarded for using our system. This helps our Palm Springs reputation management to garner greater numbers of reviews. Review amount also correlates with customer perception of a company's time in business and capability.
Mitigate the Negative – With reputation management, Palm Springs businesses can converse directly with consumers who leave negative feedback. Our system lets you respond before negative reviews are publicized. This can even eliminate a negative review entirely.
Star-Rating Search Results – The more positive reviews you receive on Google, the higher your rating goes. This is often displayed in a graphic below your URL. This makes it a valuable tool for increasing customer click-through and conversion compared to sites without stars.
More Stars, More Places – Google reviews aren't the only thing customers use. Our reputation management system in Palm Springs covers other popular options like Facebook, City Search, Yelp, and more. These all serve to increase your reach and your market share.


For professional reputation management in Palm Springs that lets you increase positive ratings and get ahead of negative feedback, call (888) 400-4002 or Contact Us today. Check out our Reviews on Google +.

Other Services Include:
Just some of the industries we work with: