Remarketing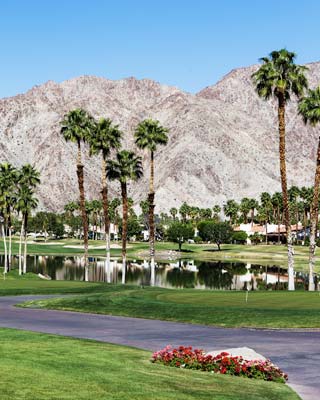 Your customer's decisions can be fluid. They may show a passing interest in your services after an initial look, but decide to wait on it for one reason or another. Maybe they've already purchased, but don't know about new offers you're rolling out. Whatever the reason, a missed customer doesn't have to be a lost customer and a previous customer can easily become a repeat buyer. With remarketing in Palm Springs from Effective Web Solutions, you'll never have to miss a sale again.
What is Remarketing?
When users visit websites across the internet, cookies are loaded into their browsers. These can have a variety of different purposes. We utilize these to perform targeted advertising, creating ads that are specific to individual users and follow them from site to site. Since these only target visitors who have already visited your site, they are even more effective than advertising to new visitors. Remarketing Palm Springs services have been found to increase conversion by as much as 50%. By reminding and guiding previous visitors back to your site and the services they want most, you can effectively and easily increase sales.
We make Remarketing work for you!
Remarketing is a science. Without the proper training, a campaign can quickly go awry. This is because for remarketing, Palm Springs is home to a wide range of users who require specifically targeted ads. We utilize software that allows for specific variable changes to target user behavior. We craft ads to engage users and draw them back to your site. This often involves reading customer intention through pattern and search data analysis. We've found that a scientific approach yield the greatest rate of conversion.
Remarketing Palm Springs Ad consideration factors include:
Products and services the target consumer viewed
If the customer engaged with a contact or checkout form
Customer bounce page/rate and pages not visited
Search phrases/terms used to locate your business
When it comes to businesses in Palm Springs, remarketing is a necessary component of a reliable digital marketing campaign. It provides your company with a previously untapped resource, customers that have already been primed towards your business, website, and services. This can be incredibly effective for capturing undecided consumers, those who forgot they needed your services, or those who may need similar services to those already purchased. With customized settings pairing the right ad to the right customer, individual remarketing Palm Springs ads are just what you need to target a range of diverse customers.

Targeted remarketing allows us to:
Recapture non-converting visitors with targeted ad campaigns.
Engage consumers who partially completed site forms.
Consumers who've purchased from your business can be readily up/cross-sold.
Customers can be targeted based on shopping intervals or seasons.
Cover every angle with refined remarketing from EWS.
If you're missing out on remarketing, you could be permanently losing customers. Easy to convert consumers may be passing your business by at this very second. Our remarketing Palm Springs services regain and utilize the interest of hesitant consumers. The time for growth is now, and every customer counts. Call (888) 400-4002 or Contact Us for remarketing in Palm Springs today.

Other Services Include:
Just some of the industries we work with: