Remarketing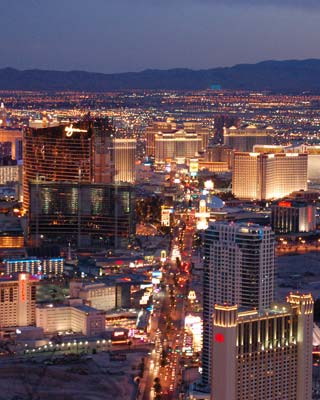 You can have the most up to date website, a great layout, and high rankings, but not every customer who visits is going to become a contact or sale. They may have decided on a different route, were just analyzing options, or got interrupted while deciding. That doesn't make them a lost customer though. Remarketing in Las Vegas with Effective Web Solutions is the smartest way to target missed customers and turn them into sales.
What it Remarketing?
When it comes to remarketing, Las Vegas services provide us with the opportunity to market to consumers even after they leave your website. Since these users have a statistically higher chance of generating a sale, it's the perfect time for our specialists to create targeted campaigns that follow users. Ads for your business will appear independent of where the user visits. These can be tailored depending on a number of different factors. With an easy single click mechanism to guide users back to your business, remarketing even allows for the creation of unique ads for different users and services. This personalizes the experience and further increases your conversion rate.
We make Remarketing work for you!
Skill and dedication is required to correctly apply the science of remarketing. For effective remarketing, Las Vegas requires the services of experienced and trained specialists. Google remarketing tools present a large number of variable options. Our specialists understand how to read customer intentions by analyzing search patterns and data. This allows us to create targeted campaigns that respond differently based on user behavior. These provide the highest rate of conversion.
Remarketing Las Vegas Ad consideration factors include:
Product and service pages viewed by the target consumer
Whether or not the customer engaged in the checkout or contact process
Pages the customer bounced from or ignored in their entirety
Terms and phrases the user searched before landing on your site
When it comes to businesses in Las Vegas, remarketing is a crucial piece of a quality digital marketing campaign. It can provide your company with a wealth of converting customers who have already been imprinted with your branding. This can go a long way towards capturing those who are on the fence, considering options, or forgot they were interested in your services. With an array of settings for ad variability, individual remarketing Las Vegas ads can target a diverse range of customers.

Targeted remarketing allows us to:
Regain site visitors that didn't convert after the first visit. Consumers often gather information before purchasing, this can re-engage and capture this demographic.
Engage customers who partially completed a contact form or didn't purchase shopping cart additions. Remarketing can sway those who almost purchased into finishing a sale or contacting a business.
Customers who've already purchased can be directly up-sold or cross-sold. Ads are for more than user engagement. Selling customers on adjacent products or services after they've purchased is made much more effective with remarketing in Las Vegas.
Target customers according to when they shopped or visited. When a consumer has previously visited your website, we can sell them on new or similar products and services after a certain length of time. This is useful for stringing themed sales or seasonal purchases together.
Cover every angle with progressive remarketing from EWS.
Businesses that don't utilize remarketing lose customers forever. You could be missing out on easy to convert customers at this very moment. Our remarketing Las Vegas services capture the interest of indecisive consumers. Stop letting business pass you by and call (888) 400-4002 or Contact Us today.

Other Services Include:
Just some of the industries we work with: