Remarketing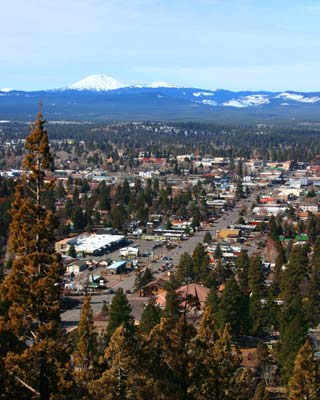 It's unfortunate, but not every customer who lands on your website is going to buy your service or product. Maybe they changed their mind, were investigating options, or were interrupted by an important phone call. That doesn't mean you've lost their business. Remarketing in Bend with Effective Web Solutions is the best way to target those missed opportunities and turn them into buying customers. These users have been found to convert at a statistically higher rate than new leads since they are already subconsciously attuned to your branding and service.
What is Remarketing?
When it comes to remarketing, Bend services gives us the ability to market to your customers even after they exit your website. We can create targeted ad campaigns that follow users. Whether they're on a PC, tablet, or phone, ads that we've created specifically target that customer and will show up on future searches. These ads appear differently depending on a number of factors, and gently bring customers back to your site. This is a great way to give undecided visitors a little more time to come around. Easy access to a one-click ad returns them to the business they really wanted to work with in the first place, yours.
We make Remarketing work for you!
The science of remarketing requires skill and dedication. Our digital marketing experts are trained and experienced in using Google remarketing tools to provide our clients with customized campaigns that get results. For successful remarketing, Bend specialists at EWS must possess an involved understanding of customer intentions and search patterns. Ad settings must be tailored for particular behaviors in order to provide he highest conversion rating. Our marketing experts do all this, and more.
Remarketing Bend Ad consideration factors include:
What product pages the consumer viewed on your website
How far the customer made it through the contact or checkout process
Pages the consumer ignored or quickly moved on from
When it comes to businesses in Bend, remarketing is a vital piece of every digital marketing campaign. It can create consumers that convert from a pool of interested and primed users. This can help your business capture market segments that you may have otherwise lost. Because it contains many variable options, individual remarketing Bend ads can be created to target an array of customers.

Targeted remarketing allows us to:
Re-attract site visitors that were non-converting on their initial visit. This can attract previous customers who may have been considering options or gathering information.
Engage with customers who partially finished a contact form or added to a shopping cart but didn't purchase. These customers almost converted to sales and remarketing can sway them into making a purchase or contacting a client.
Up-sell or cross-sell previously converted customers. Ads aren't just for engagement. Selling consumers on adjacent service or products who have already purchased is easier than ever with remarketing in Bend.
Target customers based on time frame. When a customer has previously visited your site we can sell them on similar or new services and products after a specific length of time using remarketing.
Cover every angle with advanced remarketing from EWS.
Every day businesses that don't pursue remarketing lose interested customers. You could be losing out on easily converting customers as your read this. Our remarketing Bend services re-capture the interest of undecided consumers. Don't continue to lose business when help is just a phone call away. Call (888) 400-4002 or Contact Us for remarketing in Bend today.

Other Services Include:
Just some of the industries we work with: