Internet Marketing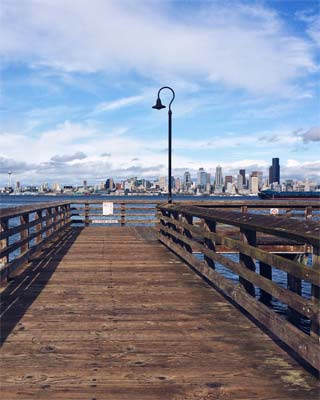 How visible is your company online? When searching for the types of products or services you offer, does your company come up in search engine results? What about in surrounding cities you service, are you showing up in those locations as well? How are you ranking on review sites? These are the types of questions businesses need to know the answers to in order to thrive. Effective Web Solutions offers Internet marketing in Seattle with proven results. We improve your business by increasing your online presence.
How can Internet marketing in Seattle help my business?
Internet marketing in Seattle takes many shapes. It encompasses everything from paid Google ad campaigns (PPC) to optimizing your website to increase search engine rankings (SEO). We also offer reputation management so people searching for services they can trust will see your company listed with a high number of stars on review sites. We increase customer loyalty by keeping you connected with social media users, and we build websites that are designed from A to Z to increase customer engagement and promote conversion.
Being seen in many places online and with positive user engagement greatly improves customer trust. Visibility and trust equate to sales. EWS has a team of experts who put their all into your Internet marketing. We work with you to increase sales in areas where you have experienced a lag while also improving on your strongest areas of success. We also expand the number of locations where local mobile device users are able to find your business as one near them.
In addition to honing in on specific locations, we also expand your business with content management strategy. Researching and selecting the most successful key terms for your industry and creating well-optimized web pages for those terms is the best way to rank in search engines. We thoroughly explore terms which are most relevant to your business and write superior content which is aimed both at user conversion as well as search engine optimization. The more key terms your company ranks for, the more contacts you will receive.
Internet marketing in Seattle is increasingly more imperative. Current studies show that 88 percent of consumers go research products and services online before buying. That is a statistic too large to ignore! If you are not currently investing time and effort into Internet marketing in Seattle, it is time to start. No one can afford to eliminate the number of potential clients you will lose out on without it.

Contact us today for Internet marketing in Seattle and the surrounding areas. Together we can move your business to the next level.
Internet marketing in Seattle may include:
Just some of the industries we work with: