Internet Marketing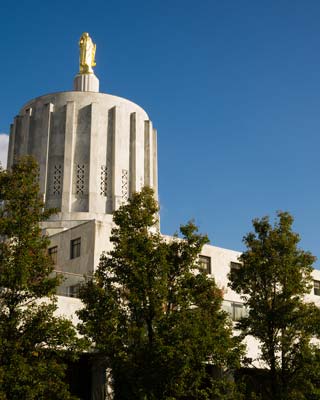 What are the search terms people most frequently use to find your services or products? Where do you rank in search engine results for those terms? What is your average rating on the review sites used for your type of business? These are questions that are vital to answer in order to stay competitive online. Effective Web Solutions offers Internet marketing in Salem, OR that makes your company visible to the right people at the right time.
With 88% of consumers now searching online before making a purchase, companies cannot afford to ignore having an online presence. Worse, you may have that one vocal disappointed customer who is spreading the word about your business, making your most visible internet presence a negative one. You know your brand and the message you attached to it. We help you build brand recognition and customer loyalty that is driven by you, not your harshest critics.
EWS helps businesses succeed against their competitors by improving search engine rankings and fostering a highly visible online presence. From reputation management to citation and link-building, we offer a full-scale package of services that promotes customer conversion and increases business.
We understand that every business is unique. That is why we tailor our Internet marketing in Salem, OR package specifically for each company. From the web design to the content management, and everything in between, our team works together to develop the right strategy to help you succeed.
Some of the benefits of Internet marketing in Salem, OR are:
Increased traffic to your website
Improved search engine rankings
Consumers quickly find your business geographically and online
Higher click-through rates
Develop consumer loyalty with a social media following
Increased client contacts
Outrank local and national competitors
Build consumer confidence
Improved conversion rates
Blast sales and promotions through email campaigns
Proven Internet marketing in Salem, OR
It takes a team to provide successful Internet marketing in Salem, OR. You could do it in-house, but do you have a certified AdWords manger, an SEO expert, writers trained in content management and key word research, web designers who understand best practices for increasing engagement and conversion as well as a mobile-friendly design, people to create citations and link-building, as well as someone to handle reputation management and social media? That is a lot of extra payroll for one company to take on. EWS does it all for a fraction of what it would take to hire and pay all those individuals.
We offer full support and make ourselves accessible to our clients. We encourage questions and are happy to listen to your needs and partner with you for the best Internet marketing outcomes. Together, we get your phones ringing and orders coming in. We handle the website so you can focus on your business.
Contact us today for all your Internet marketing in Salem, OR and the surrounding areas.

---
Internet marketing in Salem, OR may include:
Just some of the industries we work with: