Internet Marketing for your Portland Business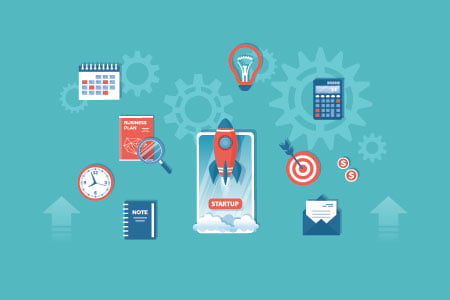 It's no secret that the bulk of consumers take a look at services and items online before they purchase. Present data mentions that 88% of customers go online and perform research before buying. The importance of your online existence is crucial. Effective Web Solutions creates a site for your business that we enhance for successful customer conversion rates as well as online exposure. Our internet marketing in Portland and the surrounding location assists you in reaching higher online search engine rankings so customers can find you. We put an entire team of highly-qualified specialists in Google AdWords Portland, SEO, credibility management, remarketing, social media, citation and link structure, content management, and website design at your service. We provide a multitude of services that can be tailored to fit the unique requirements of your service. Our representatives will listen to you, asking simply the right questions to flesh out the best services to improve your online brand. Being seen online is excellent; however, not when what people see are bad reviews. You might require credibility management to enhance your status on review websites. You might wish to improve service in a particular area or expand to other cities. We complete an in-depth analysis of your existing site, search engine rankings, credibility, and more. We listen to your goals and then design the very best internet marketing plan to help you meet them.
Benefits of Online Marketing
Marketing your business online is crucial to the long term success and growth of your business. Internet marketing isn't just for a specific niche market. It can help everyone from plumbers to auto shops to realtors. Here are just some of the benefits that an online marketing presence can bring to your business: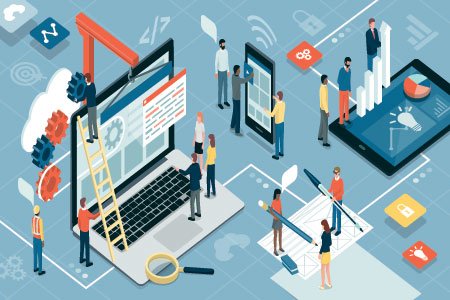 Increases traffic to your website
Expands marketing strategies to maximize growth potential
Customers can quickly locate your business online and geographically
Improves search engine rankings
Internet marketing can help you to outrank local and even national competitors
Having an online presence enhances consumer confidence.
---
Valuable and Experienced Internet Marketing in Portland
Being seen is a crucial part of expanding your business. Not only will individuals not have the ability to stumble upon your services in an internet search if you do not have an active website, but they will also have a difficult time trusting your organization. When individuals get a recommendation for a particular service from a friend or member of the family, they hardly ever ask for a telephone number or service card anymore. These days they tuck the company's name away to look up online later on with either their computer or mobile device. They want to have the ability to discover what services you provide, your location, what your hours are, and how to contact you– all from taking a look at your site. If they can't discover one, they proceed.
Internet marketing in Portland includes:
SEO
SEM
Remarketing
Reputation Management
Web Design
Email Marketing
Social Media Marketing
Google AdWords
EWS gets your brand name out there and strives to render high rankings. While there is never an assurance when it pertains to the ever-changing, daily world of Google and search engine optimization, we offer the most proven and finest practices that have garnered success for our customers for years. For all of your internet marketing needs, contact the professionals at Effective Web Solutions today! We are committed to bringing your business to the top of the online market!
EWS Proudly Serves The Following Locations!
Vancouver, WA | Portland | Seattle | Tacoma | Salem, OR | Eugene | Phoenix
---

---
The largest city in Oregon in terms of both size and population, Portland is a vibrant city full of unique food options, beautiful natural scenery, and one of the most interesting culture scenes you can find anywhere in the United States. Founded in 1845, Portland was named after the city of Portland, Maine. The area started as a port city for the lumber industry, due to the abundance of trees. In addition to the accessibility to the Pacific Ocean via the Willamette and Columbia Rivers. The city is nestled at the most northern end of the Willamette Valley, surrounded by hills and in between two mountain ranges, the Coastal Range and the Cascade Range. Portland is 60 miles east of the Pacific Ocean and about two hours west from the popular destination of Mount Hood, making it a desirable area for those who enjoy the outdoors. The city itself boasts an incredible amount of parkland, nearly 16% of the entire city. With Portland having so many options for activities, it's hard to be bored in the country's "smallest big city." The city offers numerous museums, theaters, concert halls, a beautiful zoo, and sports teams as well. Portland is home to two major sports teams, the Portland Trailblazers of the NBA and the Portland Timbers of the MLS. You can watch a game, enjoy unique dining options, try out one of the many microbreweries in the city, or grab a cup of famous Stumptown Coffee. Whatever it is you're looking for, Portland has so much to offer.
---