Internet Marketing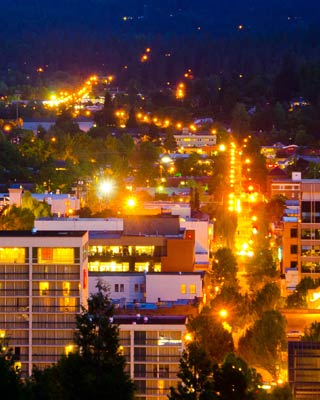 The internet is by far the strongest front-runner in where people go for information, products, and services. If your company has a website, but it ranks too far back in search results to find and you have no presence on review sites and other online citation locations, your website is basically invisible. Did you know that many banks now require a company to have a website before they will review a business loan? It won't be long before they also want you to have established online visibility. Internet marketing is no longer a luxury, it is an absolute must. Effective Web Solutions offers wide-spread citations, email marketing, YouTube channels, search engine marketing, PPC campaigns, website conversion optimization, and reputation management.
SERPs and Review Sites
Search engine optimization (SEO) is a large part of getting your business seen by the right people. You want to catch people who are searching for the services you offer when using various search terms and phrases related to that service or product. However, there are many more places you want to be seen. How many positive reviews does your company have on rating sites like Angie's List, Yelp, Google+, and FaceBook? The more positive reviews you have, the more stars appear on your search engine results page (SERPs). Having four to five stars under your name puts you ahead of many of your competitors—even when they are ranking higher on the page.
So, high visibility is a good thing, right? It is if your website is what people see. When what pops up first is a string of negative reviews, however, your negative online reputation is scaring away business. A majority of consumers go online to review sites before making a purchase. You want to be visible, but your reputation also needs to be positive. EWS offers online reputation management to counter negative reviews or improve on little to no reviews.
Proven Internet Marketing in Eugene
Google Maps
The Google Maps results are also an important factor in search results. Appearing in these results requires specific onsite and offsite local SEO. EWS specializes in local SEO for small businesses and service providers.
Mobile-Friendly
Having a website that is responsive, or mobile-friendly (MF), is also a must. Over half of internet users are now searching from smartphones and tablets. If your website does not adjust to the smaller screen, not only will you have a large bounce rate and greatly reduce conversions, you will also be penalized by Google, thereby hurting your rankings.

Contact us today to talk about your multi-pronged approach to internet marketing in Eugene.
Other Services Include:
Just some of the industries we work with: