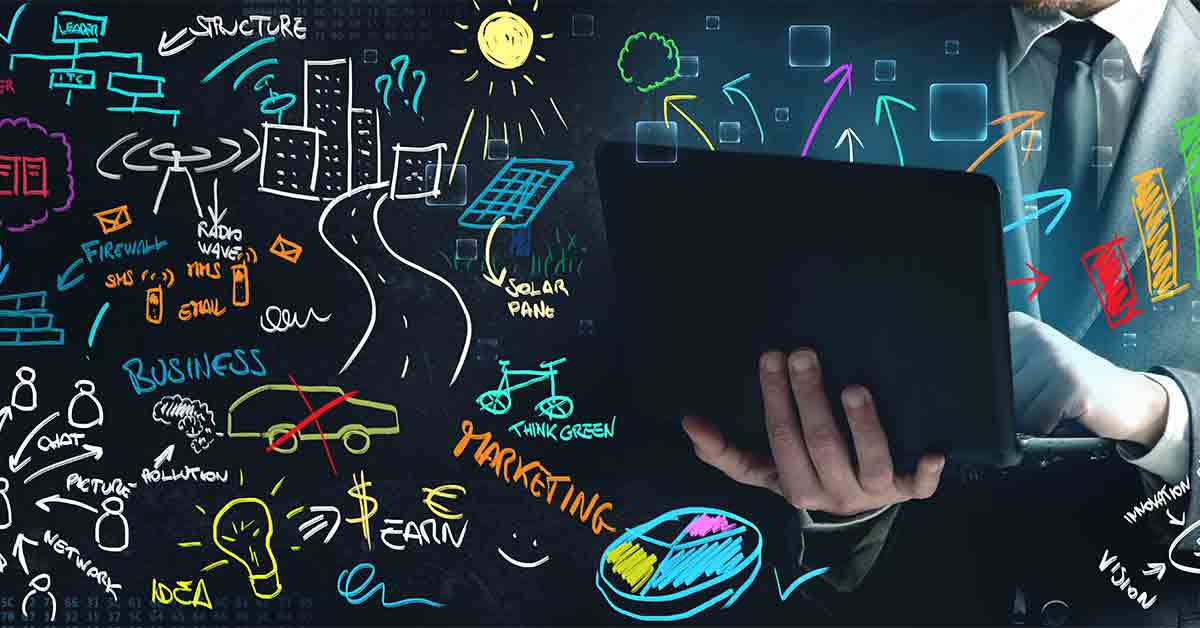 Effective Web Solutions Provides Phoenix With Full-Service Internet Marketing
Our team of web developers, social media specialists, and content writers all work together to get your business more calls and more customers. If our clients weren't getting the results they wanted, then we wouldn't still be in business. There's a reason why some of our clients have been with us for over ten years! We are continually working to improve, update, and increase your presence on the internet. There are so many SEO companies out there that all promise the moon, the stars, and the sky but fall miserably short. But most of what they offer is false hope. At EWS, you can see the proven results!
Search Engine Optimization in Arizona
There is no one-size-fits-all when it comes to SEO. Each company has unique locations where it does business, exclusive services, and products to offer, and a unique business model. EWS listens to you. There is no point in being highly ranked on search results for a product you rarely carry or in an area you don't go. Our optimizers work with you to get your web pages seen by people looking for you.
With Search Engine Optimization services, you're putting your business's best foot forward and set it up for incredible long-term success. With a great SEO strategy, your website can be at the top of Google. Improve your business's online presence with SEO services from Effective Web Solutions.
Search Engine Marketing Targeted Toward Maricopa County
Search engine marketing (SEM) is one of the most effective ways to reach potential customers. This method includes the systematic use of SEO and Google Adwords. Not only does it place your business at the top of search results in the "Sponsored Links" section, but it targets customers as they look for your specific services. Pay-Per-Click (PPC) campaigns are highly customizable and offer a high degree of control. When executed correctly, they can generate revenue and allow you to reach new customers quickly. At Effective Web Solutions, we create and manage customized Google Adwords campaigns for an extensive range of industry-leading companies. Whether you're a new business or are firmly established, SEM can increase margins, reach, and provide a fantastic ROI.
Website Design and E-Commerce in Phoenix
The benefits of a professionally designed website for a business cannot be overstated. Companies must have modern, user-friendly sites that are utilizing search engine optimization (SEO) to compete in today's busy online marketplace. At Effective Web Solutions, our developers use SEO based on thorough testing and progressive web designs to create websites that will propel businesses forward.
For a website to be useful and generate more customers, a business needs a company that specializes in internet marketing. Web design involves more than just a developer. It requires a team that works in harmony to provide the kind of optimization that primes a website to succeed. We stay on the front line of SEO, allowing our clients to rank well for both local level and national search engine results.
Social Media Marketing For Your Phoenix Business
Social media is more prevalent than its ever been before. At Effective Web Solutions, we specialize in social media marketing that engages both new and existing customers. This type of marketing can benefit your Phoenix business more than you realize. Social media connects you directly to customers in a relaxed and approachable way that can increase user engagement and ultimately help you build your brand. By becoming part of a broader online community, you can foster longterm returning customers both online and in real life.
Reputation Management and Email Marketing
Reputation management with Effective Web Solutions allows you to address troublesome reviews before they hurt your Phoenix business. While we know you sincerely care about your business, it can sometimes be challenging to make everyone happy despite your best efforts. In the past, customers needed to air their grievances with management, and what used to be contained can now be read by everyone. This makes reputation management more important than ever.
Focusing on just one aspect can be detrimental, and forgetting the power of well-composed email marketing is a mistake. At Effective Web Solutions, we provide our clients with a variety of options. Those seeking a great way to reach existing clients and new clients alike can benefit significantly from a professional email marketing campaign. Through our services, you'll see how email marketing plays a significant role in the reputation management process.
---
Effective Web Solutions is Proud to Serve Phoenix and the Following Areas:
Anthem
Avondale
Cashion
Chandler
El Mirage
Glendale
Guadalupe
Laveen
Mesa
Paradise Valley
Peoria
Phoenix
Scottsdale
Sun City
Sun Lakes
Tempe
Tolleson
Youngtown
Full-Service Internet Marketing in Maricopa County and the Following Zip Codes:
85001
85002
85003
85004
85005
85006
85007
85008
85009
85010
85011
85012
85013
85014
85015
85016
85017
85018
85019
85020
85021
85022
85023
85025
85026
85028
85029
85030
85031
85032
85033
85034
85035
85036
85037
85038
85039
85040
85041
85042
85043
85044
85045
85046
85048
85051
85053
85055
85060
85061
85062
85063
85064
85065
85066
85067
85069
85070
85071
85072
85073
85074
85075
85076
85077
85078
85079
85080
85082
85086
85097
85098
85099
85201
85202
85210
85211
85224
85225
85226
85246
85248
85250
85251
85252
85253
85254
85257
85258
85259
85260
85261
85266
85267
85271
85274
85280
85281
85282
85283
85284
85285
85286
85287
85289
85301
85302
85303
85304
85305
85306
85307
85308
85311
85312
85313
85318
85329
85335
85339
85345
85351
85353
85363
85372
85381
85382
85383
85385
85392
---
About Phoenix, Arizona
Phoenix, Arizona is home to more than just cacti and the Arizona Cardinals. There is absolutely stunning landscapes and sights to see. The Japanese Friendship Garden is one of those spots. Hosting a large koi pond with waterfalls and Japanese statues. There is a tea garden that you can walk through on your way to visit the tea house. This tranquil botanical garden is guaranteed to have you feeling happy the rest of the day. If you are looking for a little more history there are plenty of locations to give you a throwback in time. The Penske Racing Museum that displays cars, trophies and other racing memorabilia. Showcasing over 300 years of racing history, every car enthusiast's dream! Mary Coyle's ice cream shop is a great location for kids to experience the old fashioned ice cream parlor atmosphere and equally great for those who lived during the old fashioned ice cream parlor era. With a wide variety of flavors and homemade waffle cones, it's the perfect spot to cool down on a hot Phoenix day! And if you're a food person but aren't sure where the best places to eat are, then consider the Taste It Tours! Where you get to ride around a bus and stop at 4 or 5 different hidden gems in the Phoenix area and try some of the best food dishes around! Whatever you are looking for Phoenix is guaranteed to have it. We are proud to serve Phoenix and Maricopa County. Call today to get started!