Ten Years of Effectiveness
For 10 years, Effective Web Solutions has been providing businesses around the Northwest and beyond with exceptional internet marketing services. As a full service web marketing agency, Effective Web Solutions' main focus is delivering quality results to its clients. They help businesses increase their growth and their profitability through web design services, internet advertising, and social media presence. 
From the humble beginnings in a basement in 2009, EWS has had it's eyes set on success from the very beginning. The company started in Washington state, with Monique and Wesley Rice, two results-driven entrepreneurs who spent their careers in advertising, set on bringing the absolute best to their clientele. With countless hours of binge-research and strategy building, the pair was able to come up with an effective strategy for Search Engine Optimization (SEO) marketing and high quality web design for all different types of businesses.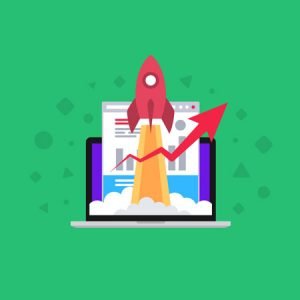 With traditional media fading out of the advertising world and Google and other forms of internet search engines rising in popularity among businesses, EWS sought to pounce on the growing industry. By bringing on experienced employees and professional experts from the industries of web design, content marketing, link building, pay-per-click campaigning, and others, EWS was able to build a strong unit of internet marketing savants. EWS is currently a local employer of over 20 employees, and continuing to grow. 
Why Effective Web Solutions is Crucial to Growth
While the internet might be a very young technology relative to time, it has outgrown many different phases in its short time of existence. Google, the world's leading search engine, outgrows many different phases each and every year, changing algorithms many times a year. This poses a challenge for EWS to keep up to date on all industry standards. It's their goal to stay on top of each and every change that Google makes to their very complicated search algorithms. Staying on top of all these changes keeps their client's websites at the top of Google, making sure that their businesses don't lose out on any potential leads.
What is SEO?
So, what is search engine optimization (SEO) and why does your business need it? It's the process of increasing the quality and quantity of site traffic by increasing the visibility of a website to those who use search engines. To put it simply, it makes your website get seen on Google and other internet search engines! Why does your business need it? The more your business' website is seen when people search on Google, the more leads get generated towards your business!
What other areas does Effective Web Solutions cover?
As a full service internet marketing company, Effective Web Solutions covers much more than just SEO. Here are some other services they can offer:
Re-marketing: Sometimes people might see your business' website or even may have visited it, but it didn't generate a lead. Re-marketing targets those customers that were interested in your site.
Social Media: Social media is a powerful tool for your business, especially in how it uses advertisements. Social media marketing utilizes social media as a way to promote your products or services.
Email Campaigns: Email is still an effective form of communication, especially for businesses. Email campaign management can help make sure that businesses get return customers through email offers.
Reputation Management: Making sure that your business' online reputation is good can be a lot of work. Reputation management keeps track of your online presence and influences your reputation on the internet.
Customer Satisfaction
Most of the companies that joined Effective Web Solutions 10 years ago are still going strong with them, boasting a 93-percent customer renewal rate. This is extremely rare due to the highly competitive nature of the internet marketing industry. 
10 Years of High Quality Service
For the last 10 years, Effective Web Solutions has been supplying numerous clients with the highest quality of service possible, speaking as to why they have such a high rate of renewal. From their humble beginnings in a basement, to moving to a small office in Washougal, WA, to now growing to a larger office in downtown Vancouver, WA. They celebrate their decade long mission with the big move. The transition signals their growth from small business and small dreams, to larger success and growth in an industry that is ever-growing and ever-changing.
Celebrate EWS' success and growth with them as they celebrate their 10th anniversary on August 1st at their brand new office at 1010 Washington St, #200, Vancouver, WA 98660. The company will be holding a ribbon cutting ceremony, as well as food and music, prizes, and a raffle that could include a free 5 page website!